We are commited to helping you achieve your goals from here to the hereafter
Your peace of mind awaits!
Meet The Team
Established in 1977, we're a small family owned company that's experienced, knowledgeable, caring and outcome driven. We are passionate about serving our clients in meaningful ways and would love the opportunity to work with you and your family.  We look forward to connecting soon!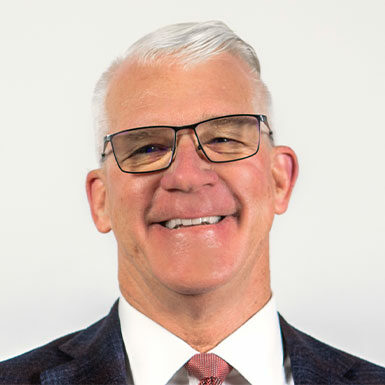 Jeffrey A. Forrest, Ed. S
Founder | Trusted Advisor
Early in his career, Jeff discovered that the traditional ways of servicing clients in the financial and estate planning industry were flawed. So for over four decades, he has poured his life into creating holistic and sound systems that are centered around understanding his clients' vision, core values, family dynamics, and financial situation in order to best enhance and preserve their wealth. Now more than ever, clients want to know that their money will be safe for the remainder of their life, and this is the key driver in all of Jeff's strategy and recommendations.
A perpetual and dedicated student of academia and life, Jeff's wisdom is unparalleled to many. With this wisdom, and a unique blend of energy and compassion, Jeff has led thousands of individuals to experience more peace of mind, less stress, more happiness, and of course, financial abundance.
When not with clients, Jeff and his lovely bride of more than 40 years can be seen in the garden or biking or dancing along the boardwalk in Avila Beach with their fur child, Rambeau. They are also proud parents of three accomplished daughters and Gpop and Gma to five grandchildren.
California insurance license #0538686
Worried Your Financial Strategy Might be Missing Something?
For decades, we've been using the 7 Pillars Financial Wellbeing Training Exercise to help our clients discover if they have gaps in their existing financial plans. If you want to achieve financial soundness, signing up for this FREE video exercise is the first step to knowing what you don't know.
FREE and completely confidential
Only takes 8 minutes
No right or wrong answers
We would love to meet you!