Get to know
Pamela Forrest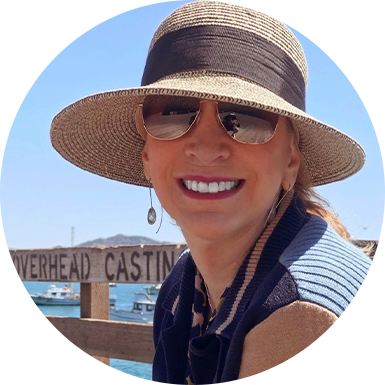 Director of Operations & Notary
As someone who prides herself on having always balanced her checkbook to the penny and never getting a speeding ticket, Pam's commitment and prudent attention to detail is unlike any other. A master of organization, administration, and planning, she ensures all of our T's are crossed and I's are dotted.
As our in-house notary, Pam ensures that all estate planning documents are completely executed, up-to-date, and in proper order. Also a mobile notary, Pam travels to hospitals, homes, and the like… whatever it takes to get the job done for our clients and their families. The end result is the greatest amount of confidence from our clients as they know their estate will pass smoothly to their loved ones.
Pam's nurturing, warm personality and professional demeanor is a welcome breath of fresh air that we believe all clients deserve. College sweetheart to Jeff, and mother and Gma of all the offspring, including Rambeau, Pam's heart is full. In her downtime, she loves making candles, whispering to hummingbirds, sending care packages, and even has a knack for photography. You can see her beautiful work displayed on the walls at our San Luis Obispo Headquarters.